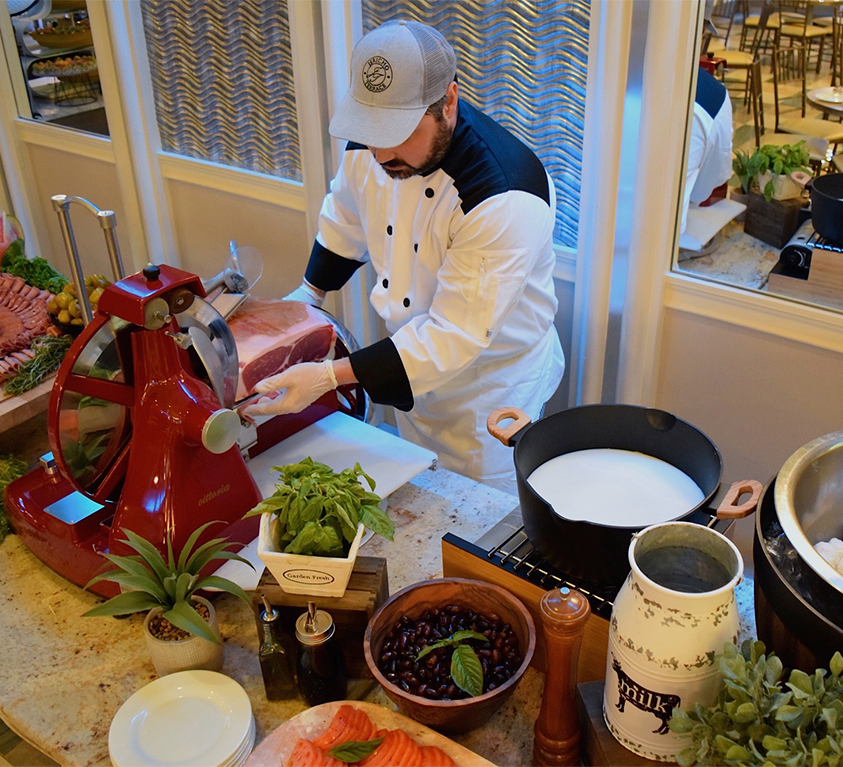 Jericho Terrace Boasts Cuisine Unlike Any Other
Our award-winning cuisine is the standard for excellence for weddings & special events. Indulge in top-quality food prepared by highly skilled culinary experts. The King Family has crafted an environment for hospitality and a relentless pursuit for culinary admiration. Our concept is simple, top quality product in the hands of highly skilled professionals prepared fresh and served in an unrivaled setting. We take your consideration as the highest compliment and stand poised and ready to custom design to your personal perfection.
To learn more about our event coordination services, speak to a Jericho Terrace representative today.
Gallery
Sleek, Stylish, Unforgetable.
Jericho Terrace embodies perfection. Our elegant catering hall nestled in the heart of Long Island is accented with romantic bridal gardens, glorious patios and spectacular atriums. Find out why your neighbors have been choosing our renowned reception hall as their ideal choice for weddings and special events.
As you're seated for your reception dinner, be wowed by the variety of delicious cuisine that Jericho Terrace has to offer. As you and your guests are served by our professional, white-gloved staff, you can be sure that each moment will be savored, even after the last bite.
Highly skilled hands with the freshest ingredients have created our legacy in the 50 plus years of preparation for your reception…. The most impressive feature cannot be seen… It can only be tasted
Upstate Farms Roasted Vegetables
An assortment of farm fresh seasonal vegetables lightly basted with extra virgin olive oil and grilled to perfection, presented with lemon basil dressing
Greek Style Edamame Salad
Feta, Kalamata olives, Vidalia onions, heirloom tomatoes and English cucumber
Southwest Quinoa Salad
Corn and black bean, tricolor peppers with crumbled Queso cheese
Roasted Pepper Hummus
Shallots, roasted garlic, fresh herb meritage, with black pepper pita chips
Lemon Garlic Roasted Broccoli Rabe
With shitake mushrooms, roasted red pepper and extra virgin olive oil
Sunbaked Tomatoes
With toasted pine nuts, roasted garlic and fresh basil infused extra virgin olive oil
Marinated Boccacini Mozzarella
With extra virgin olive oil, dusted with red pepper flakes topped with fresh basil
Sicilian Potato Salad
With capers, black olives, cherry tomatoes, celery, red onion, white wine vinegar dressing with Sicilian sea salt
Assorted Flatbreads And Foccacia
Olive tapenade, cannellini bean spread, caponata and heirloom tomato bruschetta
Tri-Colore Rollitini Pasta Salad
With julienned Italian meats, Kalamata olives, sundried tomatoes, parmigiana Reggiano and pepperoncini peppers
Asian Lo Mein
Cold Noodles with julienned carrots, and tricolor peppers, tossed in soy, teriyaki and finished with sesame seeds
Tortellini Salad
Tri-colore tortellini with tomatoes, broccoli, black olives, topped with gorgonzola in a Mediterranean vinaigrette.
Red Beet Salad
Sliced beets, carrots, oil and vinegar emulsion
Charcuterie Board
A selection of Italian meats and Imported Cheeses:
Grana, Vermont Cheddar, Manchego, Ricotta Salatta, Drunken Goat
Presented with assorted candied nuts and dried fruits
Oversized Carved Fruit Platter
An unlimited and constantly replenished selection of watermelon, honey dew, cantaloupe, pineapple and seasonal berries displayed with a sculpted fruit.
Hand-Carved Ice Sculpture of L.O.V.E.
We create a stand-alone sculpture as a focal point. All presented with seasonal food sculptures.
Choose 9 Hot Items for you Cocktail Hour
Fried Calamari Arabiata
Served with a spicy cherry pepper tomato sauce
Eggplant Rollatini
Rolled with ricotta and topped with homemade tomato sauce
Broccoli Rabe & Sweet Italian Sausage
With cannellini beans and oven roasted tomatoes in a light garlic broth
Sausage & Peppers
Sauteed tri-color peppers and onions finished with oregano and hand crushed plum tomatoes
Chicken Scarpariello
Whole chicken pieces roasted with balsamic vinegar, Rosemary, garlic, sausage, onions, peppers and potatoes
Chicken Parmesan
Italian Seasoned Panko Breadcrumbs, grated parmesan, melted mozzarella and homemade marinara
Chicken Caprese
Italian Seasoned Panko Breadcrumbs, grated parmesan, blistered cherry tomatoes, fresh mozzarella and light marinara
Zuppa di Pesce Fra Diavolo
Mussels, Clams, Shrimp and Calamari in a spicy marinara sauce
Golden Butterflied Fried Shrimp
Jumbo Golden Panko Shrimp w/ chipotle aioli
Mussels & Clams
Served with lemon garlic butter and white wine
Paella
Saffron rice slowly cooked with chorizo, Shrimp, Mussels, Clams and Chicken
Empanada
Chicken, potatoes and cheese deep fried and served with crème.
Tostones
Plantains with coarse salt and seasoning
Sweet Fried Plantains
Dusted with brown sugar
Chicken Teriyaki
Shitake mushrooms, carrots, celery, onion, crushed red pepper and garlic
Ruskie Pierogi
Filled with cooked potato, cheese and onion
Country Style Pork Ribs
With sauerkraut, unsweetened applesauce and caraway
Wiejska Kielbsa
Pork and Veal Sausage sliced and served over homemade sauerkraut
Impossible Vegan Meatballs
Buttermilk Fried Chicken
Marinated overnight with southern spices
Smoked Pork Ribs
Smoked with a mixture of hickory and cedar woods glazed with Carolina bbq sauce
Jerk Chicken
Chicken marinated overnight in beer, with walker's wood seasoning and roasted
Oxtail
Braised and served on the bone with tomato and maggi browning sauce
Caribbean Rice
Coconut milk, curry and jerk seasonings with red beans
Griot w/ Picklez
Pork shoulder marinated in citrus and scotch-bonnet chilies slow roasted until tender and crisp
Our Menu
Additional Stations
Choose 2 Station at Cocktail Hour
Tuscan Pasta Bar
This station comes complete with freshly ground black pepper, red pepper flakes, grated parmesan, and fresh basil.
Choice of two pastas freshly prepared for your guests.
Penne Rigate
Longer tubular shaped pasta with ridges
Tortellini
Crescent-shaped pasta filled with cheese
Mezza Rigatoni
Thick tubular shaped pasta with Ridges
Prepared with Guests choice of our homemade sauces
Vodka
Hand crushed plum tomatoes simmered with prosciutto and cream finished with a vodka flambé
Wild Mushroom Cream
Porcini, Cremini and Oyster mushrooms with organic cream
Tomato Basil
Hand crushed plum tomatoes with fresh basil chiffonade
Bolognese
Beef ragu with fresh tomato and red wine reduction served with fresh ricotta
Slider Station
dill pickles, ketchup and chipotle aioli
Angus Beef Cheeseburger Slider
Grilled medium and served on Pretzel bun
Buffalo Chicken Slider
Served with a Maytag blue cheese house made sauce
Shoestring Truffle Fries
With sea salt and cracked black pepper
Vegetable Fried Rice
Carrots, scallions and green peas prepared with sesame oil
Dim Sum With Pork
Served from our bamboo steamers with citrus infused soy sauce and green onion
Shumai
Assorted vegetables & shrimp with citrus overtones served from our bamboo steamers
Sushi
Served with soy sauce, pickled ginger and wasabi
Fresh homemade California rolls, tuna, spicy tuna, Vegetable Rolls and shrimp tempura
Poke Bowl
Served with soy sauce, Sesame oil, pickled ginger, wasabi mayo and sriracha aioli
Fresh tuna, spicy tuna, salmon and shrimp tempura
Sticky Rice and Brown Rice
Avocado, cucumbers, edamame, carrots, scallions, sesame seeds and mango
Butchers Block
Choice of two meats freshly carved for your guests.
Roast Sirloin
Served with horseradish cream
Applewood Smoked Bacon
With bourbon and brown sugar glaze
Roasted Turkey Breast
Cajun rub, cracked peppercorn with fresh gravy
Rosemary Dijon Roasted Leg Of Lamb
With mint au jus or tzatziki sauce
Pernil
Slowly roasted pork shoulder with whole cloves of garlic and house blend of seasoning carved to order
Tacos Los Cabos
Accompanied by Mixed Sautéed Onions, Bell Peppers, Fresh Cilantro, Cheddar Cheese, Shredded Lettuce, Sour Cream, Pico De Gallo & Guacamole
Chicken Ranchero, Black Beans & Shredded Steak
Soft and Hard Taco Shells
Papas Con Chorizo
Diced chorizo, sautéed potatoes, green onions, red peppers & melted Oaxaca cheese
Fulton's Bounty
Choose One
The Gifts of Atlantis
Including jumbo shrimp, little neck clams, New Zealand mussels with champagne sauce and Frutti Di Mare Salad
$18.00 Supplemental Charge
King Triton
Jumbo shrimp, blue point oysters, little neck clams, New Zealand mussels with champagne sauce.
Whole chilled lobster, crab legs all with shells cracked and ready to be enjoyed as well as pulpo (octopus) salad.
Frutti Di Mare Salad
$28.00 Supplemental Charge
Our Menu
Formal Plated Menu
Your guests will receive champagne to pay tribute to our hosts
Appetizer
(please choose 1 for your guests)
Fresh Mozzarella & Tomato Anti-Pasta
Fresh Mozzarella & Tomato with grilled zucchini & Prosciutto accompanied by wild arugula tossed with extra virgin olive oil and seas salt seasoning all with a balsamic drizzle
Garden Salad
Romaine, radicchio, and Boston bibb lettuce with tomato and cucumber tossed with our house vinaigrette
Steakhouse Wedge
Wedge of iceberg lettuce with tomato, cucumber, frizzled onion and our home-made blue cheese dressing with crumbled bacon.
Seasonal Salad
This Salad will change 4 times a year and will be made with the freshest ingredients available in Summer, Fall, Winer & Spring
Mezza Rigatoni Filetto di Pomodoro
Vined ripened plum tomatoes roasted with, onions, prosciutto and fresh basil
Penne ala Vodka
Tomato based cream sauce sautéed with a vodka flambé
Tortellini with Porcini Mushroom Cream
filled with cheese and topped with a Porcini with organic cream
With our chef di cuisine specially selected Vegetable and starch.
Chateau Briand
Center cut tenderloin of beef sliced, served over a porcini mushroom bordelaise
Chicken Madeira
Panko Breaded Breast of chicken topped with fresh mozzarella and bruschetta, finished with a wild mushroom & Madeira demi-glace
Miso Salmon
Pan Seared and basted with a teriyaki ginger reduction
Shrimp Risotto
Jumbo shrimp pan sautéed and served over vegetable risotto
Roast Breast Of Duckling
Orange honey glazed duck breast with sweet potato puree and braised cabbage.
Apple Jack Grilled Pork Chop
Resting on an apple, sausage and sage stuffing served with an applejack demi glaze
Stuffed Eggplant Parmigiana
Diced eggplant with caramelized onions and garlic, sundried tomato, and roasted peppers. Topped with mozzarella, ricotta cheese and a light tomato sauce.
Stuffed Acorn Squash
Acorn squash oven roasted and bursting with quinoa and cranberries, pine nuts and fire roasted tomato drizzled with a sweet balsamic reduction plated with seasonal vegetables sautéed with extra virgin olive oil and fresh herbs.
Our Menu
Wedding Cakes
Our pâtissier will create a tiered masterpiece of whipped cream or buttercream cake
Select one from our many options:
Vanilla Cake with Strawberry
Vanilla Cake with Boston Cream
Vanilla Cake with Vanilla Cream
Vanilla Cake with Bavarian Cream
Vanilla Cake with Chocolate Mousse
Chocolate with Chocolate Mousse
Chocolate with Strawberry
Chocolate with Whipped Cream
Funfetti with Cannoli Cream
Funfetti with Boston Cream
Funfetti with Chocolate Mousse
Red Velvet with Sweet Cream Cheese
Served with:
A House made Cookies & Cream Cheesecake and an Ice Cream Chocolate Truffle
Our Menu
Included Amenities
Freshly Brewed Decaffeinated And Regular Coffee
Administrative Fee Includes…
Event Planner
We provide a professional vendor coordinator to assist in finding the right vendor for the additional services you may need help with. these vendors include entertainment, florist, photographer, limousine… and whatever else you may need or want although we do not limit you from using any vendor you choose as long as they are insured.
Kinetic Lighting
Our ballrooms come complete with a selection of different lighting effects to help create the appropriate ambiance in your event. at times the lighting will be set to one color to accent your theme and our décor and at other times you may want an elaborate light show to enhance that party atmosphere and it is all included at no additional charge.
Video Screens
Our rooms come equipped with the ability to play photo montages or video presentations and can be used by you at no charge, simply bring us a flash drive
Restroom Attendants
Our well stocked restrooms welcome your guests with all the comforts of home, including perfumes and colognes, mints and other amenities
Cocktail Hour Centerpieces
A floating rose on every cocktail table to accent your cocktail tables for an extra touch of elegance.
Coat check
Staggered start times allow your guests to check their coats in a leisurely fashion and of course at no additional charge.
White Gloved Attendants
Our uniformed greeters welcome and direct your guests with a smile.
Gratuities
No gratuities are included in the price of this event. Gratuities and their amounts are at the sole discretion of the customer. Suggested distribution of customer-directed gratuities is as follows (subject to customer modification at his/her sole discretion: Banquet Sales Managers 36% (to be pooled among all Banquet Sales Managers); Maître 'd 30%; Personal/Bridal Attendant 10%; Head Greeter 2%: Chef Pool 15% (to be pooled among Executive Chef, Sous Chef & Chef de partie; Event Planning Assistant 3%; Event Captain 4%.
Weddings
Our Ideallic Setting Provides The Perfect Backdrop For Your Wedding
Special Events
The Perfect Atmosphere For Your Next Event
Corporate Events
Host Your Next Corporate Celebration in Style
Planning Services
Our Experienced Coordinators Can Help You Create the Perfect Event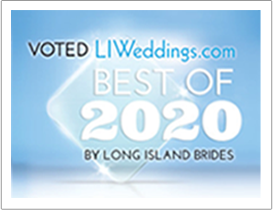 Historic, Timeless, and Award Winning...
Amaze your guests with our award-winning cuisine, highly attentive staff, and majestic gardens. Conveniently located on Route 25 in Mineola, Jericho Terrace is accessible from all towns on Long Island, and is situated a mere 5-20 miles outside of Queens, Brooklyn, Bronx and New York City. We would love to meet you and learn more about your event.
Visit Us For a Tour
– Schedule Your Appointment Today!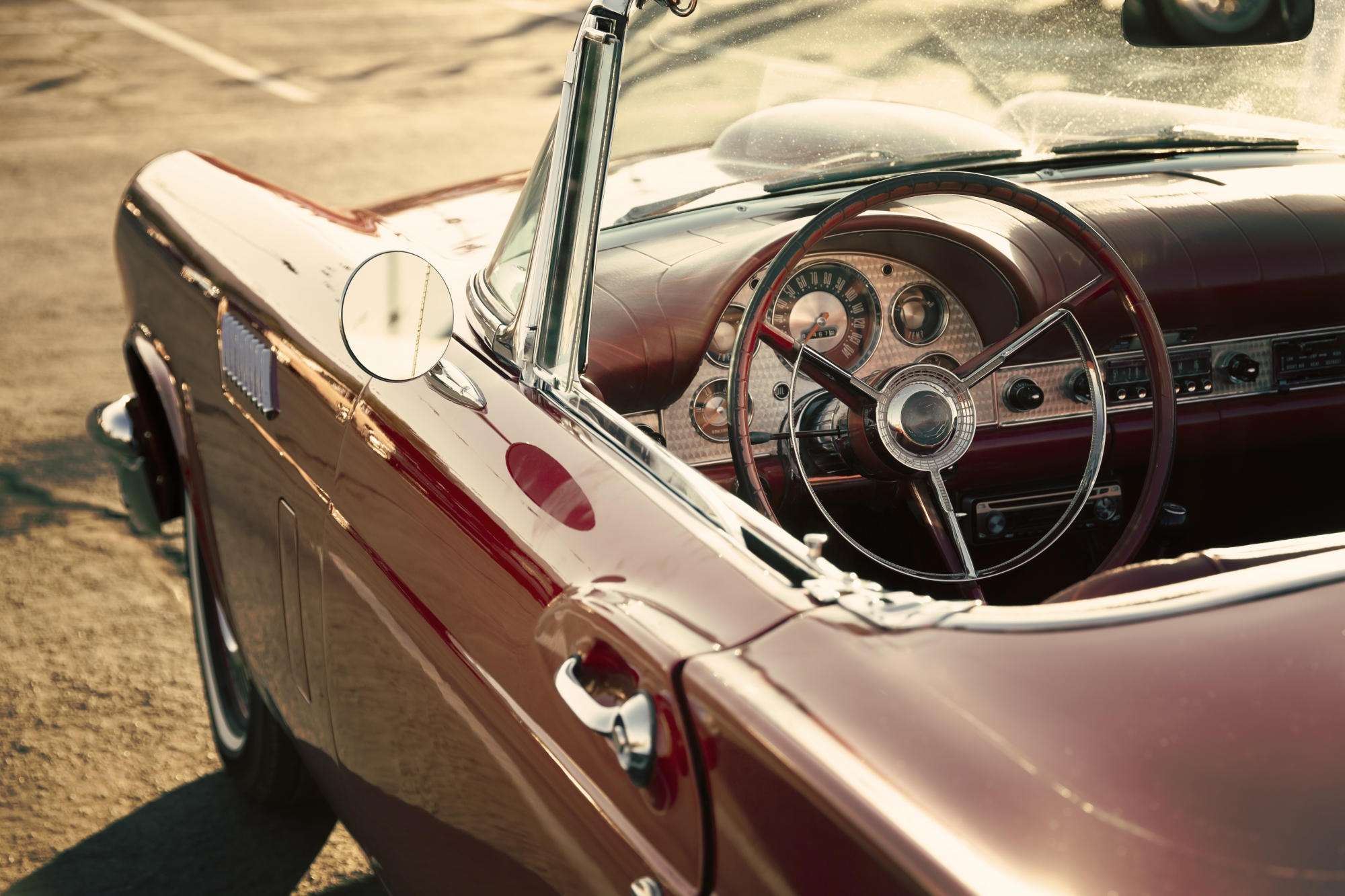 All About Transportation To Your Wedding Destination
"Thank you so much for everything. You helped make our wedding day beautiful. Everything was perfect and everyone was wonderful to work with."